Ohio Car Shipping
YOU DON'T TRUST YOUR CAR WITH JUST ANYONE ...AND NEITHER DO WE!
Quickly get your online estimate to ship with a trusted and fully vetted car carrier, backed by our Ironclad –

Damage Free Guarantee

.
1,000,000+ Customers Helped

Here's Why We're the
#1 Car Shipping Company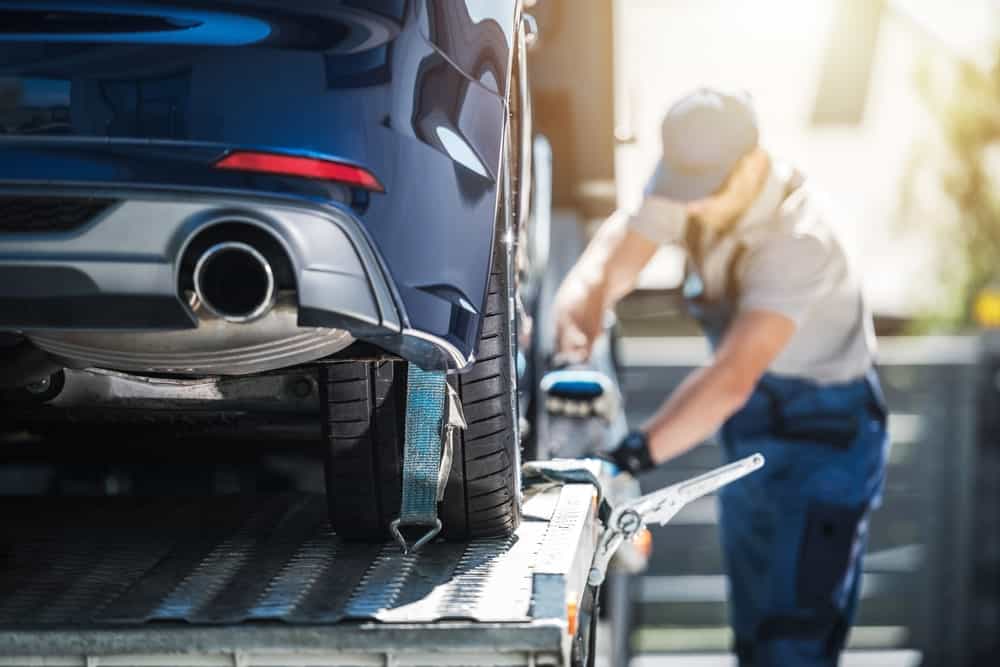 Ohio Car Shipping Services
Whether you're shipping a car to Ohio or In search of auto transport out of state? Ship a Car Direct is here to assist you in finding the perfect car carrier tailored to your requirements and at a reasonable rate. We facilitate car shipments nationwide, and Ohio remains a top choice for many when it comes to both shipping to and from.
Coming up, we'll address some common questions about employing car shipping services in Ohio. Additionally, we'll alleviate some of your main concerns regarding car transportation.
Car Transport Companies in Ohio
Though numerous car transport options exist, you've landed on our page. So, let's delve into Ship a Car Direct's smooth car shipping solutions tailored for Ohio.
How Long Does It Take to Ship a Car To and From Ohio?
Shipping times to and from Ohio can vary based on the origin and destination of the pickup as well as the delivery.
Typically, when using experienced car shipping companies in Ohio like Ship a Car Direct, shipping cars to Ohio from neighboring states might take 1-3 days.
For car transport from Ohio all the way to the West Coast, it could range from 7-10 days. Sometimes less, but that's a safe average for planning purposes.
What is the Cost to Ship a Car to and from Ohio
The price to ship a car is influenced by various elements, such as how far it's going, the size of the vehicle, whether the car is in working order, and the chosen transport method, be it open or enclosed.
Many customers lean towards open transport because it's more affordable, but when it comes to luxury cars, we always suggest going with enclosed auto transport.
For an accurate quote, contact our team, and we'll offer a competitive estimate tailored to your unique needs.
You can also calculate an average price range to ship a car by using our Free Online Car Shipping Quote Calculator.
Average Pickup Time to Ship a Car from Ohio
Considering Ohio's proximity to major urban centers and its well-maintained, readily accessible highways, the typical pickup window for car shipments from Ohio is usually around 1-3 days.
Factors like seasonal demand, weather conditions, and specific locations can also play a role in influencing pickup times.
Notable Cities in Ohio
Columbus: The capital city of Ohio, Columbus, is home to The Ohio State University, it's a blend of cultural vibrancy, academic excellence, and urban innovation. The city seamlessly merges Midwestern warmth with metropolitan flair. Shipping your vehicle to or from Columbus is simple with Ship a Car Direct.
Cleveland: located on the shores of Lake Erie, Cleveland is Ohio's largest city and is brimming with historical significance. Whether you're shipping a car for school or moving to this historic city, our car transport services ensure a smooth experience.
Why Choose Ship a Car Direct for Your Ohio Car Shipping Needs?
Trusted Vehicle Transport: Opting for Ship a Car Direct means entrusting your car to a distinguished player in Ohio's auto transportation sector, renowned for its steadfast dependability.
Multiple Shipping Options: We present everything from open auto transport to enclosed solutions and even expedited pickups, underscoring our commitment to timeliness and versatility for vehicle enthusiasts.
Consistent Excellence: Our passion is anchored in providing unmatched customer service and ensuring peak vehicle protection.
Championed by Numerous Clients: Whether it's Cleveland, Columbus, or any other Ohio location, we've got you covered throughout the entirety of the state.
Pristine No-Damage Assurance: Amongst the many Ohio car shipping brokers, Ship a Car Direct stands alone with its singular Damage Free Guarantee initiative.
When seeking a dependable car shipping company in Ohio, turn to the proficiency of Ship a Car Direct. With a rich history of expertise and an unwavering dedication to top-tier customer care, we hold a distinguished position among auto transport providers in Ohio. Contact us today for a stress-free car shipping experience.
Get a Quote for Shipping a Car To or From Ohio
How much is it to ship a car from OH to CA?
The price to transport a car from Ohio to California might vary throughout the year. Yet, for a typical vehicle, it usually hovers around the $1000 mark. For a no-obligation estimate without providing personal contact details, use our free Online Car Shipping Quote Calculator.
What is the best auto transport company to use?
With more than 15 years under our belt, boasting a BBB A+ Rating and Accreditation, and a slew of 5-star feedback on major auto transport review sites, Ship a Car Direct has carved its niche as a top-tier auto transport service. We invite you to either call us or get an online car shipping quote to personally witness our unparalleled customer service.
Frequently Asked Questions
Honest Answers to Your Car Shipping Questions
We're Loved by Customers
See Reviews by Our Verified Buyers!