Car Shipping Quotes Calculator
YOU DON'T TRUST YOUR CAR WITH JUST ANYONE ...AND NEITHER DO WE!
Quickly calculate your car shipping estimate to ship with a trusted and fully vetted car carrier, backed by our Ironclad –

Damage Free Guarantee

.
1,000,000+ Customers Helped

Here's Why We're the
#1 Car Shipping Company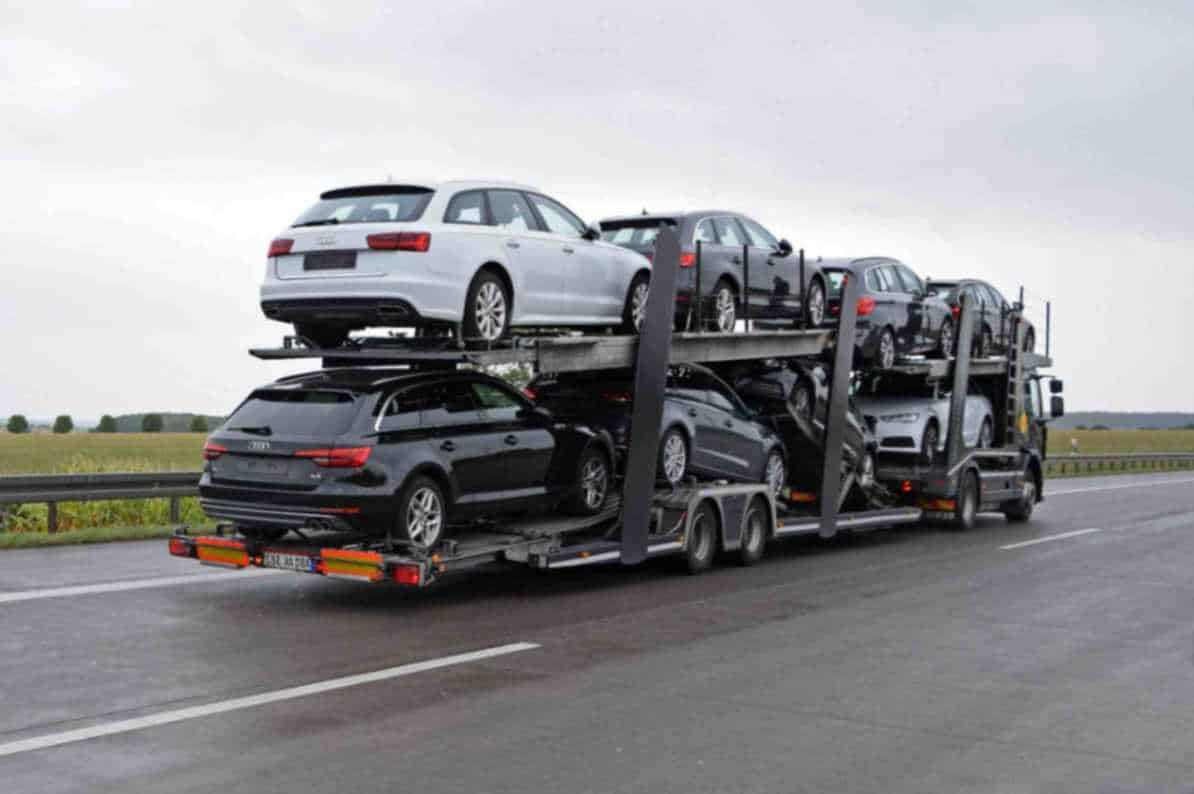 All About Car Shipping
At Ship a Car Direct, we get a lot of questions about the process of shipping cars along with requests for car shipping quotes. After all, it's not something most people do every day! Here are some answers to the questions we get most often about how car shipping works:
Why Ship My Car?
Car shipping has helped car owners for years whenever they have needed to send a vehicle to another city or state. Transportation businesses have assisted customers with dilemmas on whether to keep an old car in the garage or send it to a relative miles away.
There are many reasons you might need a car transporting service like Ship a Car Direct. For one thing, we take away the worry, expense and hassle of driving the car to the next location. We all don't love or have time for a road trip! A reliable car transportation business like ours will look after your car and get it to the next destination safely and without the need for you to spend hours on the road or add miles to the car's odometer.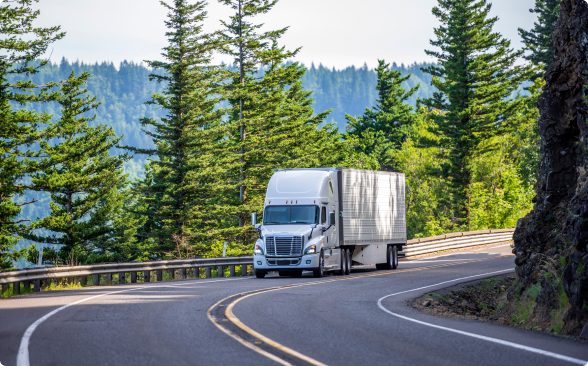 How Does Car Shipping Work?
The way car transportation services work is by picking up your car and loading it onto a truck that'll drive it your desired destination. You can have the vehicle shipping company pick your car up from your house or from a business. The same situation applies when it comes to delivery. Because these details are important to decide ahead of time, you'll need to speak with a representative from your transportation car service to hash out details of the transport to ship a car to another state.
How Much Does It Cost For Car Shipping?
There are a lot of variables that go into a car shipping quote. In fact, there are six factors that are often said to impact car shipping cost. These include:
Delivery preference
Shipping options (Open vs. Enclosed, etc.)
Vehicle type and condition
Distance and location shipped
Season / Time of year
Additional services
That said, on average, you can expect to pay anywhere from $500 to $1500 for car shipping. The lower price is for transports that are short in distance. If your car is going across the country, then your costs will likely be in the $1500 range.
You can get a better idea of how much our services will cost in your particular situation by getting a car shipping quote online. We make getting vehicle shipping quotes easy and fast!
Other factors that will ultimately affect your shipping quote for car transportation include things like whether your car is running or not, and whether you choose open or enclosed car carrier service. Most people who choose enclosed car carrier services are aware that their auto shipping quote will be higher, but do so in order to protect a classic, exotic, or luxury vehicle.
Your car's size also makes a difference to the auto transportation quote you'll get, as does the destination where the car is going. If, for instance, you need to have the car shipped from New York to California, then the cost could be around $1,105 or more.
What's the Average Car Shipping Cost Per Mile?
Fill out the Instant Car Shipping cost on this page to get your personalized shipping vehicle quote and see the availability of car carriers for your car shipping needs.
How Does Long Does Car Shipping Take?
When figuring out how long it will take to ship a car, you need to consider a few things. There are many influencing factors that auto carrier businesses have to factor in when giving an estimate of how long it takes to ship a car. The distance to travel is an issue, and often, it doesn't happen within a day or two. It may be a few days before your car can be picked up. For these reasons, it's important to ask the transportation company what to expect regarding the time needed to ship your car.
Weather may also be a factor in the length of time for your car to reach its destination. Many auto carriers run into bad weather when traveling through different states in their peak season for snow storms. Road conditions, such as road closures or construction, can also delay transport. Many drivers experience a detour because roads are shut down or being repaired.
Traffic can also be an issue, and congestion can delay your car more than you expected. Don't forget that the auto carrier will have other stops to take care of. When there are other cars on the truck, the staff will need to fulfill their obligations to those other car owners. Remote areas can also make the transport take longer. All of these issues can affect your car's arrival time, so it's good to have at least a little flexibility.
Should I Pack Stuff In A Car When Shipping It?
It's totally up to you about what you want to leave in your car while it's shipped.
Keep in mind, however, that it will cost you more in the long run. Many people try to get a two for one by using the transporting of their car to move household items stuffed in boxes. This additional weight costs more when your car is loaded onto the flatbed truck.
You're also taking an added risk when you have your personal belongings inside your car during transport. Tell the transportation staff that you'll have a couple boxes inside your car so that they will be aware that extra cargo is being transported along with the car itself.
Try not to load your car with precious items that are worth thousands of dollars. Breakable items especially should not be loaded in a car transport. Just think about the movements of the car transport that could damage your beloved collections of porcelain figurines! The driver will charge you for the added weight, so you are better off taking care of that kind of transport or shipping separately.
Your car's size makes a difference in the transporting price, as does the destination where the car is going. If you need to have the car shipped from New York to California, then the cost could be around $1,105 or more. Rough estimates of cost per mile to ship a car fall from $0.40 to $1.00. Fill out the Instant Car Shipping Cost on this page to find out a more exact price and see the availability of car carriers for your car shipping needs.
These are some of the most valid points to consider when deciding on shipping your car.
Just to recap some of the main points:
Find out what the entire process entails.
Next, consider all costs that go into a car transport. What kind of car do you have and how big is it? Size matters when working with auto carriers.
Costs can go from $500 to $1500 depending on your location. If moving a car from New York to a small town in California, use our free calculator and ask the staff what costs to expect.
Explore what else will affect the costs during transportation, such as choosing an open or enclosed carrier.
No one wants to wait for days or hours for their car shipment. Inquire with management about the time required to move your car to another state or country.
Packing additional stuff in your car during transport can put items at risk. Speak with your auto carrier so they know what's in the car and what needs their attention. Most transportation businesses are aware customers will use car transport to move more items from their home to the new destination, and will charge you.
Our considerate customer service representatives are here to answer all your questions about our transport services and give you a better idea of what to expect from the car shipping process. Use the form on this page for an instant estimate, or call us today for more exact car shipping quotes!
Check out our Car Shipping User Videos
They're short and helpful. They address some of the most common questions about Auto Carriers. And there are more where these came from. Our Auto Transport services cover all aspects of Car Transport, whether you need to Ship a Car using Enclosed Auto Transporters or Open Auto Transporters, we have the Car Carrier that will suit your needs.
We have a database of over 2500 Pre-Screened Dependable Auto Shippers. We also value your satisfaction, so if you don't care for the Car Carrier we select, we'll gladly set you up with a different Auto Carrier at no additional cost. It is rare to find a Car Shipping Company that will do that for you for free, and that charges No Deposit Up Front!
Car Transport does not have to be a headache for you. We look forward to proving that we are the Best Company for Shipping Vehicles. We have 5 Star Auto Transport Reviews for our excellent service.
So enjoy our website. Watch the videos. Use the Free Quote Calculator. Read our Car Transport Reviews. And when you're ready to experience having your questions answered without being pressured, take 30 seconds to request a car shipping quote.
*See terms for more details. Conditions apply.
What factors go into car shipping quotes?
The primary factors that a car shipping company will use when calculating car shipping quotes will be the size of the vehicle, the distance traveled, current fuel prices, the ease of accessing the given addresses and the current volume of other vehicles making similar moves.
What is the best way to keep costs low when shipping a car?
If you're looking for cheap car shipping quotes, shipping a car during the off season, typically the winter months will be the least expensive with the exception of the snowbird traffic traveling south for the winter. The enormous volume of cars that move south during limited time windows in the fall (and back north in the spring) will cause those prices to spike. BUT, if you're moving in the opposite direction during those times you'll get some of the cheapest prices and fastest service that you'll ever experience.
For everyone else, to get the cheapest car shipping quotes you should ship the smallest of any cars you are considering, be willing to meet the driver in major metro areas on each end (if your address is remote) and give a larger than normal window of opportunity to allow us to shop as many possible car carriers as we can in an effort to get you a cheap car shipping price.
What month is the cheapest to ship a car?
February is the cheapest month to ship a car. It experiences the lowest volume of available vehicles for car carriers to choose from which means it's more of a 'buyers market' for car shipping customers who want to keep costs low. Low costs will also bleed into late January (once the snowbirds are settled down south) and into early March. Spring will be an upward trend in car shipping prices and summer is always the most expensive time to ship a car. And always try to get your car shipping quotes close to the time period that you will actually be shipping your car in order to get the most accurate price , and avoid surprises.
What is the best budget car shipping company?
Ship a Car Direct is great at working with customers on their car shipping quotes to keep their car shipping cost low and continually proves itself to be the best budget car shipping company. All car shipping companies use the same load boards to place their customers onto a car carrier, so it's important that you choose a car shipping company who will work with you to get the best car transport carrier possible at the best available price.
What is the cheapest way to ship a car in USA?
The cheapest way to ship a car in the USA is to work with a trusted and well reviewed car shipping broker, who has access to thousands of the best car carriers across the country, to find and fully vet the best carriers who can meet your specific time, date and price requirements. There is no 'one size fits all' price when it comes to shipping your car, various carriers may charge slightly different prices, so using a brokerage like Ship a Car Direct, with over 20 years of experience shipping cars, is the best way to shop for the cheapest way to ship a car in the USA. But you should always get at least 3 car shipping quotes before you make your final decision.
How much does it cost to ship a car from MA to FL?
The price to ship a car from MA to FL can vary greatly depending on what time of year you are shipping it. In the fall, when the snowbird traffic starts to pick up, it can get very expensive; with the most expensive time periods being the Thanksgiving holiday and the week between Xmas and New Years. Avoid those periods if you can! The flip side is that if you are traveling North, against that southbound traffic, then your cost to ship a car will be very CHEAP. Everything reverse in the Spring - it becomes very expensive to ship a car from FL to MA and very cheap to ship a car from MA to FL.
How do I get my car shipped?
If you need to ship a car you are already on the right path. Before you get your car shipping quotes, start with your online research and read as many Car Shipping Reviews as you can. Once you find that car shipping company that you can trust the process is very straightforward. You give a company like Ship a Car Direct the pick up and delivery addresses, the dates that you are able to make the car available for pick up along with any restrictions around delivery dates and they will get to work finding the best car carrier for you and the most affordable rate. From there, the driver will contact you directly to arrange picking up and delivering your vehicle. Be sure to inspect your car thoroughly when it was delivered or, even better, use our free Damage Protection App to easily document the condition of your vehicle both before and after it is shipped. It's available for free in the APP Store or on Google Play.
What is the best company to ship a car?
When looking for State to State Car Shipping the way to find the best company to ship a car is to spend at least a few hours doing your online research. There are a number of great and industry specific review sites such as Transport Reviews and Move.org who give their opinions of the best company to ship a car, but it's also important to include sites like google reviews, Shopper Approved, the BBB and (especially) Yelp.
What's the best way to get car shipping quotes?
Be careful of the sites that offer to get you 5 different quotes when you fill out their form. They sell your information to more than 5 car shipping companies and the car shipping quotes you receive by email could number in the hundreds. Do your online research before to narrow down the handful of car shipping companies that look promising before you compare car shipping quotes. The best car shipping quotes are the ones you get directly from the company itself.
How does the shipping date affect the cost of car shipping?
The shipping date plays a significant role in determining the cost of car shipping. To secure the most favorable rates, it is advisable to research car transport services well in advance. As soon as you are aware of your need to ship your vehicle, it is recommended to start researching auto transport companies and obtaining quotes for car shipping.
Moreover, being flexible with the pick-up dates of the car can often result in cost savings for the car transport service. By offering a wider range of available dates for pick-up, you increase the chances of finding a more affordable quote for shipping your vehicle.
Different seasons also play a role. Summer is the season when most people choose to ship a car, so if you're looking for a bargain try shipping a car in Winter. Just as long as you are not competing with the snowbirds.
The most expensive dates for you snow birds are after Christmas when headed south and after Easter when headed back North. Avoid those weeks to save money.
What are the advantages of using a broker for vehicle transport?
When it comes to vehicle transport, opting to use a broker can bring several advantages. One key benefit is the wide range of carrier options available. Unlike other alternatives, brokers have access to a vast network of car carriers, enabling them to find the best possible solution tailored to your specific needs. This eliminates the need for you to spend time trying to contact numerous carriers or browsing through various websites in search of the right option.
Another advantage is that brokers handle the time consuming back and forth communication with the carrier you ultimately choose. This means that you shouldn't have to worry about coordinating logistics or dealing with any potential complications that may arise during transportation. Instead, you can relax and focus your time and attention on other important matters while the broker takes care of the legwork.
When using a broker, you can also benefit from their expertise and experience in the vehicle transport industry. They possess in-depth knowledge regarding carriers, regulations, and best practices, which can help ensure a smoother and more efficient transport process for your vehicle. This expertise can be particularly valuable if you are unfamiliar with the complexities involved in organizing vehicle transportation.
We're biased, of course, but the advantages of using a broker for vehicle transport should far outweigh any fears you may have of not dealing directly with a car carrier yourself.
What is the role of lead providers in the auto transport industry?
Lead providers play a crucial role in the auto transport industry by connecting vehicle owners with potential carriers. Their primary job is to give vehicle owners a carefully curated list of potential carriers that match the owner's specific search criteria. Once provided with this list, the vehicle owner takes on the task of conducting further research or directly reaching out to the carriers on the list. This allows the owner to assess and determine the best transportation option that meets their specific needs and budget.
But, word to the wise: be careful how many sites you enter your contact information into. You may be surprised just how many companies these lead provider websites will send your way.
What are the three types of companies involved in the auto transport industry?
In the auto transport industry, there are three main types of companies involved: lead providers, car carriers, and car shipping brokers.
Lead providers play a crucial role by supplying vehicle owners with a list of potential carriers & brokers, also known as leads. Based on the owner's specified search criteria, these lead providers compile a list of car carriers and car shipping brokers who may be suitable for the job. However, the responsibility of further research or contacting the carriers on the list falls upon the vehicle owner. This allows the owner to determine the best option for their specific needs and budget.
Next up, car carriers are the companies that handle the actual transportation of vehicles. Once a car carrier is selected, they will pick up the vehicle from the designated location and transport it to the desired destination. Vehicle owners have the opportunity to work directly with carriers, starting from requesting a quote for shipment, discussing specific details, and ultimately overseeing the transportation process.
Finally, utilizing a car shipping broker in the auto transport industry provides several advantages over the other two options. A broker acts as an intermediary between the vehicle owner and the carriers. They have industry expertise and connections with various carriers, allowing them to find the most suitable and cost-effective options for their clients. Brokers handle the logistics and coordination of the transportation process, ensuring a smooth experience for the vehicle owner and efficiently matching their needs with the right carrier.
How does the time of year affect the cost of car shipping?
The time of year can have an impact on the cost of car shipping. Seasonal fluctuations in demand and supply can influence prices. For example, during peak seasons, such as summer, when more people are relocating or traveling, the cost of shipping a car may be higher compared to less busy periods.
How does the location of pick-up and delivery points affect the cost of car shipping?
The location of pick-up and delivery points can impact the cost of car shipping. If the locations are in rural areas or have limited access, additional logistical considerations may be required, potentially leading to higher shipping costs compared to urban areas with better accessibility.
What impact does transport type have on the cost of car shipping?
The choice of transport type can affect the cost of car shipping. Open transport, where the vehicle is exposed to the elements, is generally less expensive compared to enclosed transport, which offers more protection but comes at a higher price.
How does vehicle condition affect the cost of car shipping?
The condition of the vehicle, whether it is operable or inoperable, can influence the cost of car shipping. Inoperable vehicles may require additional equipment or specialized handling, which can result in higher shipping costs compared to operable vehicles.
How does vehicle size affect the cost of car shipping?
The size of the vehicle can impact the cost of car shipping. Different car sizes, such as sedans, pickup trucks, and SUVs, may have varying prices for transportation due to differences in weight, space requirements, and handling considerations.
What are the specific transport factors considered when calculating the cost of car shipping?
When calculating the cost of car shipping, several transport factors are taken into account. These include the trip distance, car size (sedan, pickup truck, SUV, etc.), vehicle condition (operable or inoperable), transport type (open or enclosed), location (i.e. Rural or urban), and the time of year you ship.
Frequently Asked Questions
Honest Answers to Your Car Shipping Questions
We're Loved by Customers
See Reviews by Our Verified Buyers!