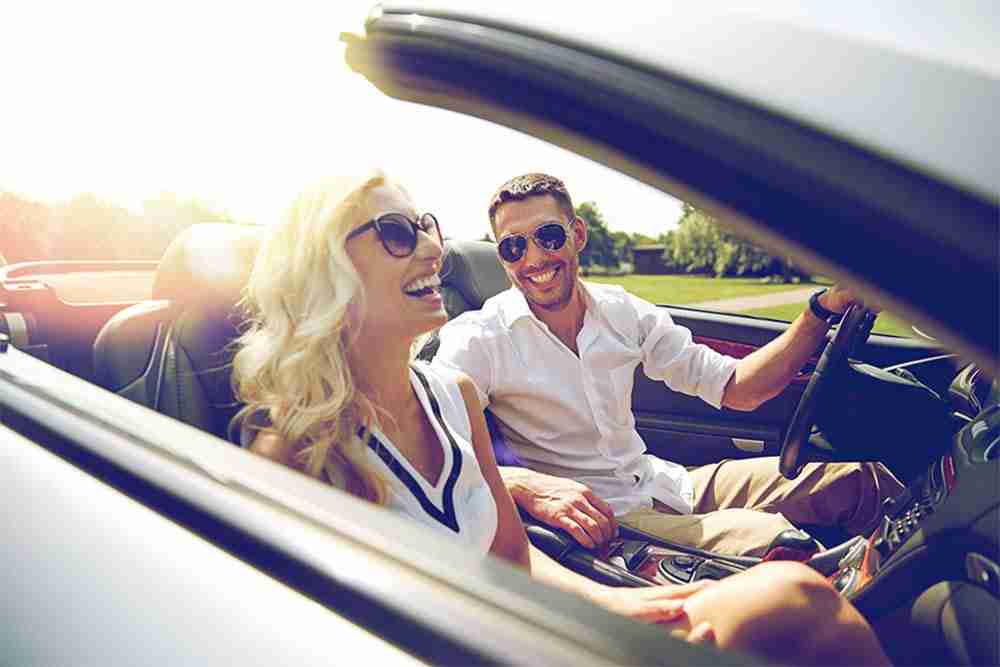 Moving can be tough, especially when you have to move across the country. Not only do you have to worry about packing, finding a new home, and adjusting to a new environment, but you also have to think about how you are going to get your car to the new location.
Shipping your car may seem like an added expense, but it can save you from a whole lot of stress, especially if you are moving to a place that is too far to drive. In this guide, we will give you a step-by-step plan on how to move across the country with your car.
Plan Ahead
Moving a car across the country requires a lot of planning, organization, and preparation. It's crucial to start planning as early as possible to avoid any last-minute surprises. When figuring out how to move a car across the US or another country, staying as organized as possible will be your number one help.
Create a checklist and start working through it systematically, start with the big ticket items, like how you will move your car and furniture, then move on to the smaller ticket items. Make sure that you have all the necessary documents, such as your driver's license, social security card, and proof of insurance, and ensure that they are up to date.
Research the Best Car Shipping Companies
With moving your car, you're going to need to research the best car shipping companies if you aren't planning on driving your car across the country. Figuring out how to relocate across the country with your car doesn't have to be too stressful, you just need to find the right support.
There are numerous companies that offer car shipping services, but not all are created equal. Look for companies that are well-established, have top-rated reviews, and offer the services that you require.
To get the best service, do your research online, get quotes from multiple companies, and compare them to find the most affordable option. Or you can hire a white glove service like Ship a Car Direct, which has its own vetted and trusted car shipping companies it uses.
Book Your Car Shipping Services
Once you have found a car shipping company that suits your needs, it's time to book your services. When booking, ensure that you disclose all the necessary details about your car, including make, model, and year.
You should also provide information about your current location and destination. The company will then provide an estimated timeline for delivery, and you should make arrangements to ensure that you will be finished with your move and available to receive your car, or arrange for your car to wait in a secure location until your cross-country move is complete.
Prepare Your Car for Shipping
Before shipping your car, you need to prepare it for transport. This means cleaning it thoroughly, removing all personal belongings, and ensuring that there is no more than a quarter tank of gas.
It can be tempting to use the car shipping service as a way to pack your car full of your belongings to move them, but this is not advisable. Your personal belongings are not insured like your car is for transport.
You should also document and take pictures of any existing damages to your car before shipping.
Choose a Suitable Method of Transport
There are two primary options for shipping your car: open and enclosed transport. Open transport is the most popular and affordable option, but your car will be exposed to the elements during transport.
Enclosed transport, on the other hand, is more expensive but provides more protection. Choose the method of transport that is best for your budget and the condition of your car.
Moving You and Your Car Across the Country Doesn't Have to be Hard
Moving your car across the country can be a daunting task, but with the right preparations, it can be less stressful. Taking your car with you will provide a sense of familiarity as you venture into the unknown.
By following the steps outlined above, you can ship your car safely, efficiently, and with minimal stress. With these steps, you can move across the country with your car with ease and peace of mind.
Looking to ship your car? Get a quote at our Ship a Car Direct website today!
Frequently Asked Questions
Honest Answers to Your Car Shipping Questions
We're Loved by Customers
See Reviews by Our Verified Buyers!