Sherpa Auto Transport is certainly among the Best Car Shipping Companies when you're shopping for long distance auto transport services, but you should be aware of the different services that each company has to offer. Your car is important to you, and you want to make sure that it's going to be handled carefully. Vehicle transport is also expensive, so you'll want to compare car shipping prices and services to get the best deal.
In this article, we break down Sherpa Auto Transport Services and offerings and compare those to our own. If you haven't already, you can use the form below to quickly get a car shipping quote from us and compare that against any Sherpa Auto Transport Quote.
Benefits of Ship A Car Direct
Ship A Car Direct is an auto transport broker that connects you with car transport companies that have been fully vetted and verified. The major benefit of working with us is our damage free guarantee, so you can be assured that your automobile is in good hands. At Ship A Car Direct, we offer an extra layer of protection in case of any liability for car damage, but we also have a guarantee that means if their insurance carrier won't reimburse you, Ship A Car Direct will help, through our damage free guarantee program.
Your car will be transported by a single carrier, so there's no confusion or possibility for problems once it gets to its destination. We offer door to door service, and there's no deposit required.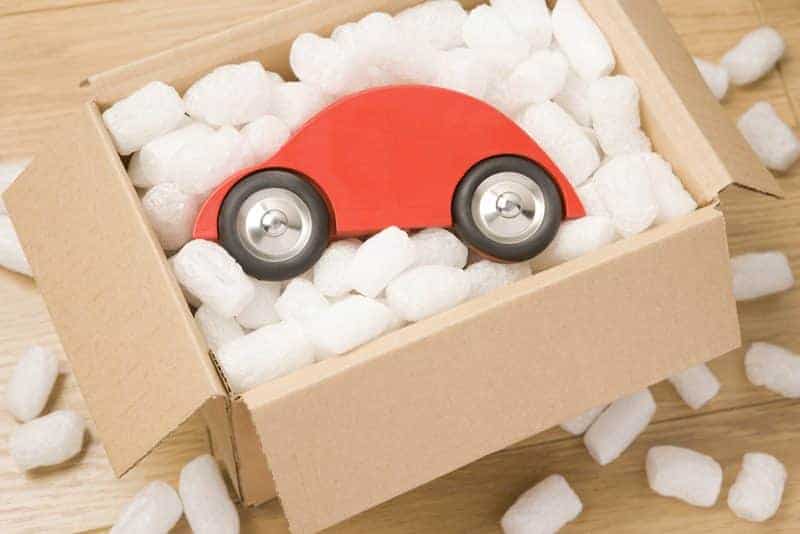 Sherpa Auto Transport Reviews
When reading auto transport reviews Sherpa is less expensive than many of the auto transport companies, and they also offer door to door car delivery service. They don't offer an instant quote as many other long distance aut transport services do. The company carries liability insurance in case of a problem, but they don't offer the same damage free guarantee that Ship A Car Direct does.
Sherpa Auto Transport Car Wash
Sherpa Auto Transport offers cusomers a free car wash once the move is complete, but you want to be sure to read the fine print. It's a $20 max car wash, so it'll have to be automated and there are some hoops you have to jump through in order to get it.
The company isn't as internet friendly as Ship A Car Direct is, but they are known for providing great customer service.
Obviously, we believe that Ship A Car Direct is the best option in vehicle transport services, and we'd love to have the chance to show you what we can do. Use our website today to get an instant quote on car shipping!
What is Sherpa Auto Transport?
Sherpa Auto Transport is a professional car shipping company that offers fairly reliable and convenient vehicle transportation services across different states. With a focus on clean vehicle delivery, Sherpa Auto Transport ensures that your car is transported to your desired destination and then that all of the road dust is washed off at their expense, up to a $20 maximum.
How does Sherpa Auto Transport handle the shipping process?
Sherpa Auto Transport follows a standard process to try to ensure a hassle-free car shipping experience. Once you request a quote, their team will provide you with their pricing and transportation options. Upon delivery, they will offer you $20 to get the car washed.
What are the benefits of using Ship a Car Direct over Sherpa Auto Transport for shipping my car to another state?
Choosing Ship a Car Direct over sherpa car shipping to transport your car to another state offers several advantages. Firstly, Ship a Car Direct has a reputation for excellent customer service, ensuring that your questions and concerns are addressed promptly. Additionally, Ship a Car Direct provides real-time updates on the progress of your shipment, allowing you to track your vehicle's location. Finally, they prioritize the safety of your vehicle by working with a network of fully vetted, licensed and insured carriers, ensuring that your car is protected throughout the transportation process. Best of all, they back them up with a Damage Free Guarantee.
Is Sherpa Auto Transport legit?
Yes, Sherpa Auto Transport has been in business for many years now. They maintain solid ratings with the BBB and on most review sites and take a genuine interest in their customer's satisfaction.
What is the best auto transport company to use?
When comparing Sherpa to Ship a Car Direct, if you're concerned about damage then Ship a Car Direct is the easy choice, but if a clean car on delivery is more important to you and you don't want to pay for a basic car wash yourself, then your Sherpa is the right car shipping company for you.
Frequently Asked Questions
Honest Answers to Your Car Shipping Questions
We're Loved by Customers
See Reviews by Our Verified Buyers!