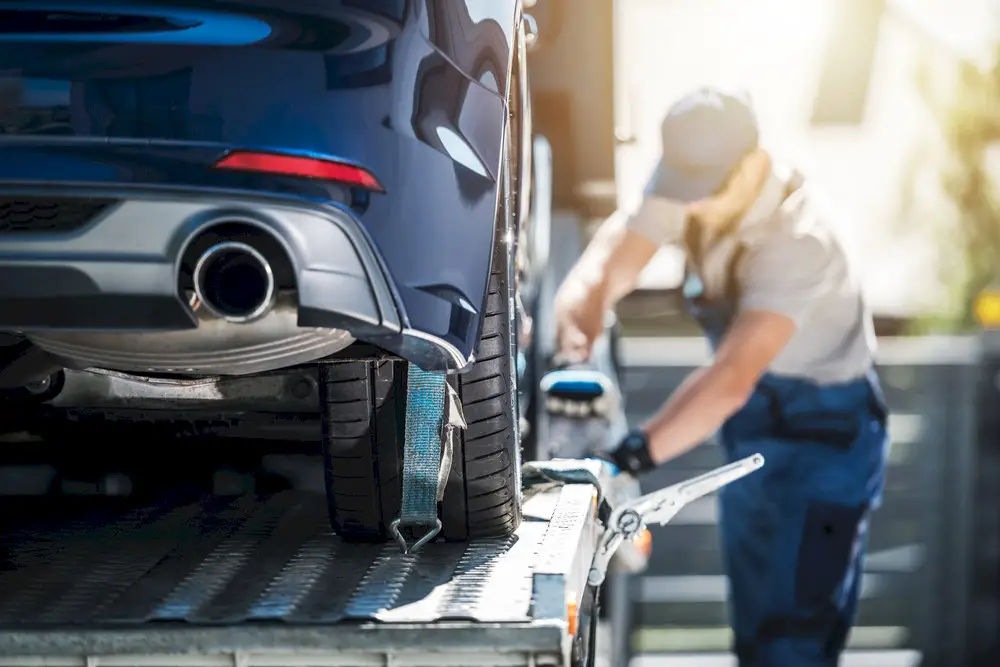 Shipping your car can be a daunting experience. With so many auto transport methods available, it's tough to choose which one is the cheapest yet most reliable. You want to be sure your vehicle is safe but don't want to break the bank.
When it comes to the vehicle transport industry, there are various methods of shipping, from open-air car carriers to enclosed trailers, and the prices vary depending on safety, speed, and convenience. In this blog, we'll compare different auto transport methods and determine the cheapest way to ship your car.
Open-air car carriers: The cheapest way to ship a vehicle
One of the most common methods for shipping a car is with an open-air car carrier. This is likely because this method is the cheapest way to ship a car, but it comes with certain risks.
Your vehicle will be hauled on a flatbed truck along with several other cars, which means your car will be exposed to the elements on the way. This increases the risk of damage to your car if it's a long-distance transport or the weather conditions aren't ideal. If you have a luxury vehicle or an antique car, it is worth looking at other options that still can impart cost savings.
Despite the risk, open-air car carriers remain a popular choice because of their affordability.
Enclosed trailers: Still cost-effective but safer
If you're looking for more protection, then an enclosed trailer is a more secure option that still is not the most expensive way to ship your car.
The enclosed trailer provides more protection against the elements, but it's usually more expensive than open-air car carriers. Enclosed trailers are a better option for classic cars or luxury vehicles where owners are looking for an extra layer of protection.
Despite the fact that enclosed trailers cost more, transporting your car in an enclosed trailer gives you the peace of mind that your car won't be exposed to the elements.
Terminal-to-terminal: when you can pick up and drop off your car
Terminal-to-terminal auto transport is another cost-effective option when shipping your vehicle. This method requires you to drop your car off at a terminal or depot, and then the carrier will transport it to the destination terminal or depot.
Although this method saves you money, it can be inconvenient as it requires additional time for pick-up and drop-off. You'll also need to arrange for transportation to and from the terminals.
With this method, you can usually still choose between open and closed carriers.
Door-to-door delivery: Slightly more but much more convenient
As the name implies, with door-to-door delivery, the carrier picks up the car from your home or office and delivers it to the destination address, such as your new home. 
This service is a more expensive option than terminal-to-terminal, but it's also the most convenient.
This option saves you time and makes things easier for people who do not have the resources to transport their car to a terminal or depot. It could potentially save you money if you would need to take an expensive cab ride to or from the terminal.
Employ Ship A Car Direct and get a Damage-free Guarantee
Having a car shipped can be an expensive process, but with this comparison of different auto transport methods, you can easily determine the cheapest way to ship a car that suits your needs.
Remember, the more affordable the auto transport method is, the less protection is typically provided. Consider your budget, schedule, and the value of your car before choosing the auto transport method that suits your needs best.
Looking to ship your car? Get a quote at our Ship a Car Direct website today!
Frequently Asked Questions
Honest Answers to Your Car Shipping Questions
We're Loved by Customers
See Reviews by Our Verified Buyers!