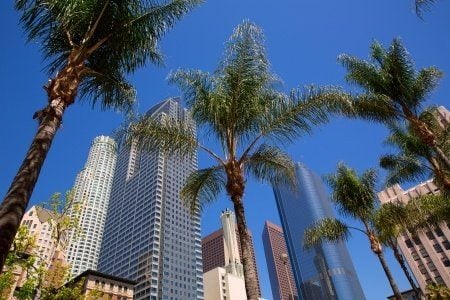 Whether you want to move a car from Los Angeles to another state or just another part of the city, car shipping companies are always available to provide assistance. It is not always practical to drive a car to your new college, university, or home. When a vehicle is in no shape to run, it has to be moved some other way. Or maybe you have found that classic car you have been searching for in the L.A. area.  Whatever the reasons, here are some tips for car shipping to or from the Los Angeles area.
Car Shipping Considerations:
First of all, what are you moving? Is it a classic car or a beater? The make, model, and condition of a vehicle all affect the price of transport because a reputable company insures all vehicles against damage. High-end and irreplaceable vehicles may cost a bit more to transport.
Where Are You Moving It To?
Our free online car shipping calculator will ask for a starting point and destination: from Los Angeles to Spokane Washington, Austin Texas, or maybe Phoenix in Arizona. Perhaps you are simply moving from Pico Rivera in the South East to Ladera Heights in the West. It's not far, but far enough to require professional help.
What Else Affects the Price?
Dates of travel, fuel prices, and carrier type will also affect your price.  A covered trailer will add another layer of protection, but it will cost you more. Transport by open trailer is more common and less expensive.
How to Select a Company
There are lots of choices for car shipping in Los Angeles. Don't just look at the lowest quoted price, because more often than not, you will get what you pay for. Ask if they screen drivers? Find out if there is a no-damage guarantee plus full insurance coverage? Are they accredited with the Better Business Bureau?
Put a few companies to the test, reading what past clients have to say. Talk to a customer service agent by phone. Get a feel for who has your best interests at heart and who just wants your money.
You will not find any pushy salespeople at Ship A Car Direct, you'll only find tons of info and expert advice.  Give us a call when you need car shipping to or from the L.A. area, and we'll be happy to help!
Frequently Asked Questions
Honest Answers to Your Car Shipping Questions
We're Loved by Customers
See Reviews by Our Verified Buyers!