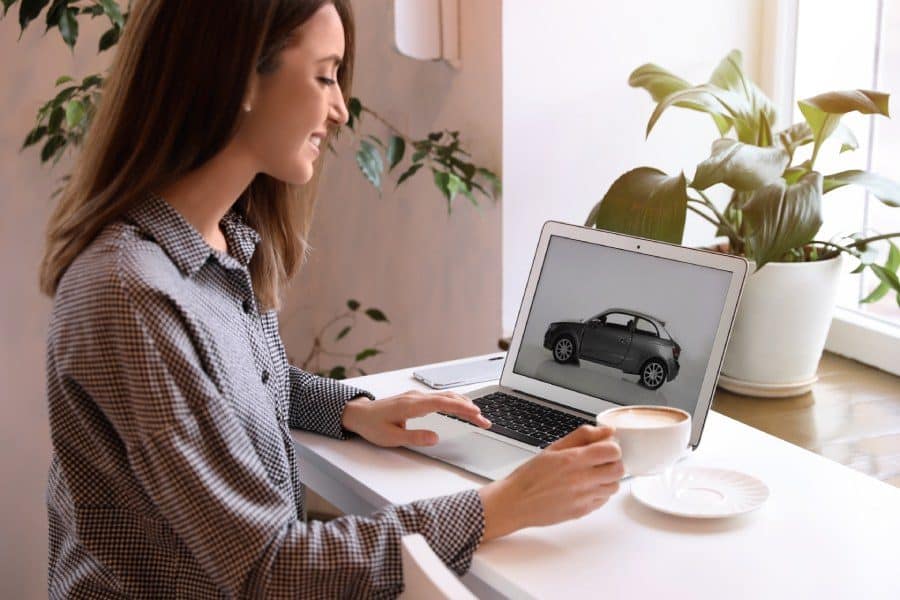 Buying a car is exciting, but it can also be stressful and overwhelming. It's even more challenging when you're wondering, can you buy a car online and have it delivered? Don't worry, we will help you buy your car online and have it delivered safely.
In this guide, we'll walk you through the process of how to buy a car online and have it delivered safely. As a company that specializes in car shipping, we've seen it all, and we're here to share our expertise with you.
Research, research, research
Are you asking yourself, can I buy a car online and have it delivered without losing my investment? The answer is yes — if you do your research. There are plenty of websites that allow you to buy cars online, but not all of them are trustworthy.
Start by checking the website's reviews and ratings on trustworthy platforms. Look for red flags such as negative reviews, no contact information, or unrealistic prices. If it's too good to be true, it usually is.
Look for cars that have detailed descriptions, high-quality photos, and car history reports. And don't be afraid to ask questions; before making any purchase, make sure you feel confident and comfortable with the vehicle and the seller.
Take Advantage of Independent Inspectors
Once you find a car you like, it's time to have it inspected. Committing to buying a new car online and having it delivered means you will want to have someone in-person that can vouch for the car.
The best way to ensure that the car is in good condition is to hire a third party with no skin in the game. These inspectors should be independent and not affiliated with sellers or dealerships. Find one who will perform a thorough inspection and provide you with a detailed report.
With this information, you can make an informed decision about whether or not to purchase the vehicle.
Secure Payment
When it comes to online car buying, nothing is more crucial than secure payment and shipping. Use secure payment methods such as PayPal, credit cards, or bank transfers. Stay away from sellers that ask for cash or wire transfers, which can be fraudulent.
Have Your Car Shipped to You
The safest way to have your car delivered is to use a licensed and insured auto transport company. These companies are experts in shipping cars and have the necessary tools and resources to ensure your vehicle arrives at its destination safely.
At Ship a Car Direct, we source trusted and vetted auto transport companies for you. We can provide door-to-door delivery, different types of transportation, like enclosed or open, and always our iron-clad damage-free guarantee. The last thing you want is to have your brand-new car dinged up on the way over.
Be Prepared for Delivery
Before your car leaves for delivery, make sure you are prepared. If you got an inspection, ask them to make note of any existing damage on your vehicle. Ask them to send photos of the car from all angles, and send them to you.
Upon delivery, inspect the vehicle carefully before signing any documents. In case of any damages, report it to your shipping company immediately. And remember, Ship a Car Direct offers a Damage Free Guarantee policy to ensure safe delivery of your car.
Exercise Caution Throughout the Process
Buying a car online and getting it delivered can be a smooth process if you stay cautious and informed. Always remember to research, use independent inspectors and secure payment methods, use licensed and insured auto transport companies, and be prepared for delivery. If you follow these tips, you'll be driving your new car in no time.
Professional Services make Buying a Car Online and Having it Delivered Stress-free
Buying a car online and having it delivered can be intimidating, but with the right knowledge and guidance, it can be done easily and safely. By researching trustworthy websites, using independent inspectors, securing payment and shipping, being prepared for delivery, and staying cautious throughout the process, you can purchase your dream car online with confidence.
At Ship a Car Direct, we're always ready to help you with your car shipping needs. Contact us today for a free quote.
Looking to ship your car? Get a quote at our Ship a Car Direct website today!
Frequently Asked Questions
Honest Answers to Your Car Shipping Questions
We're Loved by Customers
See Reviews by Our Verified Buyers!