Whether it's a few hundred miles or a few thousand miles, using a shipping service to transport a vehicle is a popular alternative to driving the vehicle yourself. When you are faced with the task of shipping a car, you want to find a reliable company that is trustworthy and high-quality so your focus is not on worrying about your vehicle. Instead of booking the first transport company available, you should consider several factors to find a reputable company to trust with your vehicle.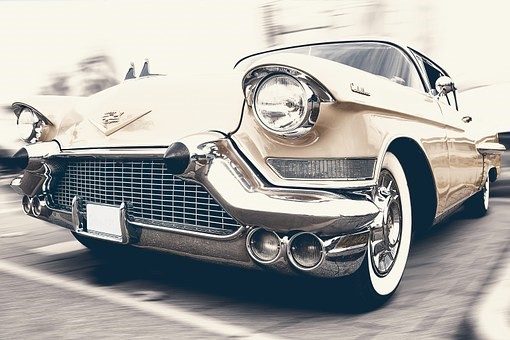 Classic, Clunker or Something In Between?
The value of a car has an impact on how it should be shipped. Open carriers are suitable for most vehicles, and enclosed carriers should be used when the value of the vehicle is over the insurance amount to cover a vehicle for open carrier transportation. The amount of insurance coverage needed to fully cover a vehicle should be the determining factor as to whether a vehicle is transported by an open carrier or enclosed carrier.
The car owner has the decision on whether a vehicle is transported by an open carrier or enclosed carrier, and despite the reason (sentimental value of the car, peace of mind, weather concerns, etc.), a vehicle should be transported the way you choose. If it is extremely important to have a car transported via an enclosed carrier, choose a company that offers enclosed transportation options, but if you are content with your vehicle being transported via an open carrier, choose a company that offers that option. The shipping company should be able to answer specific questions and offer a professional opinion, but the final decision is yours.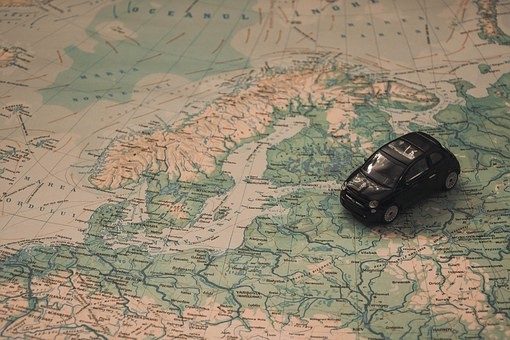 Finding the Right Transport Company
This can be one of the trickiest parts of shipping a car. Consumers have to search for a reliable car shipping company that has quality services and a solid reputation. When searching for a carrier company, it is important to avoid companies that appear to be a scam or have questionable business practices. To avoid these companies, it is important to choose a company that is upfront about its prices, transportation methods, and quote times, and the final arrangements should be in writing and signed by both parties.
Most carriers will not charge a deposit until they arrive to pick up the cars, but others may require payment once your car has been confirmed for its pickup. Many times, the transport company receives payment upon delivery of the vehicle. You should discuss all payment questions with the actual carrier directly and have written confirmation of payment prices.
The cost to ship the car will also vary quite a bit. Once the carrier company and car owner agree upon who will incur the shipping cost (usually but not always the car owner) the easy part is done. Cost differences will be evident in whether a vehicle is transported by an open carrier or enclosed carrier. The shipping distance is also an important factor in the price because transporting a vehicle a few hundred miles will certainly cost less than transporting one a few thousand miles.
There are some other cost variables to keep in mind as well. Larger, heavier vehicles will cost more to ship simply because they take up more space and incur extra fuel costs. Location (either pickup or delivery) may add to the costs if the transport vehicle cannot reach the vehicle – for example, if your location is on a street where the carrier cannot deliver or pickup due to restrictions. You may have to consider meeting the carrier if the car is drivable or have it towed to the meeting location if the car is non-running.
If you plan to ship a classic automobile, several additional considerations should be made. In addition to the possibility of using an enclosed trailer, the carrier should also secure the car with nylon straps instead of chains to prevent possible axle damage and wheel nets. There should also be enough insurance on the vehicle to cover any damage during transport. The amount of insurance typically covers the total of the automobiles being transported along with yours, so you will need to make sure that they have enough insurance to cover any damages to your classic car.
It is always a great idea to get some recommendations from other people, either people that you know who have transported vehicles in the past or from professionals who have shipped automobiles. A quick way to check a company's reputation is to check their ratings on sites such as Google My Business.  If a company has numerous reviews about scam or low-quality services, it would be best to find another carrier company.
All auto transport companies will have a motor carrier (MC) number. Anyone wishing to transport their vehicle using a particular carrier can check the status of the transporter's insurance and license with that number through the Federal Motor Carrier Safety Administration website. Reputable carriers will have no problem giving you their Motor Carrier number when you are talking with them about transporting your vehicle. You can also check to see if a particular carrier has had any complaints on the FMCSA website. Doing this will go a long way towards giving you some much-needed peace of mind when you are looking to find a good transport company.
Giving the vehicle a good all-around inspection is a great idea. Make sure that you fix any leaks before shipping and leave as little gas as possible left in the tank. Take plenty of photographs during the inspection that you and the carrier company do before shipment, and the same inspection should occur upon arrival as well to determine any damage during shipment. The transportation company will have the paperwork and photos from the original inspection so it will be easy to see if anything has been damaged during shipment. You can also ask the carrier company to email the inspection photos to you so that you are already aware of the car's condition when it arrives. This will make the delivery inspection go faster, which means you receive your car faster and that transporter can get some rest.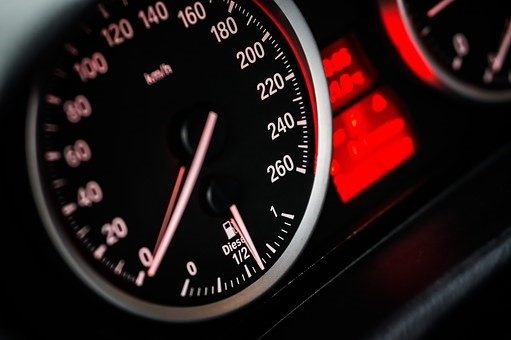 How Long Will It Take to Get My Car?
The length of the car shipping duration will naturally depend on the distance that the car will have to travel and weather conditions. If you are transporting cross-country, it can take up to two weeks. Also, pick up and delivery dates are usually given within a range of a few days, depending on how busy the carrier company is, and when you book a car shipping service, the carrier company should be able to give an estimated delivery date. Remember, transporting an automobile is not the same as shipping a package, so you should not expect it to arrive overnight.
Other Considerations
The process of shipping a car should be done with due diligence, especially if it is the first time that you have ever shipped a car. The amount of research, quotes, advice, and recommendations that you receive upfront will definitely reduce the headaches that you and the carrier will have down the road – literally. It is also a good practice to stay in touch with the driver if possible. Since they are driving, you may have to wait until they stop for a break before they can return your call, so it may take a few hours or so for them to get back to you.
The carrier company and car owner should also remain in contact so that information can be shared in a timely manner and any updates can be given easily. If the vehicle has any special quirks of its own, those should be shared with the carrier as well as the new owner. Disable the alarm as well so that it is not accidentally triggered during transport. Not many people transport vehicles in the winter, so it may be a little less expensive then, but depending on geographical local, possible road conditions should give one pause for thought.
If you are waiting or wanting to transport your vehicle, now is the time. Take time to gather information on reliable car shipping companies you can trust so when the time comes to ship your vehicle, you have the information you need. Be upfront with your expectations and ask questions so you and the shipping company both have realistic and honest expectations on the agreed service. Remember to look for certifications and book a company you find trustworthy of transporting your vehicle no matter the distance. By taking the time to research options and companies available, you will be able to find a solution to meet all your transportation needs.
Michael starting working in car shipping over 20 years ago, in 2002; back in the days when fax machines ruled the roost, being the first name listed in the yellow pages was King and google wasn't yet a verb. Sometimes he foolishly thinks he's seen every situation imaginable when it comes to shipping a car, but about once a year he's proven wrong.
Frequently Asked Questions
Honest Answers to Your Car Shipping Questions
We're Loved by Customers
See Reviews by Our Verified Buyers!