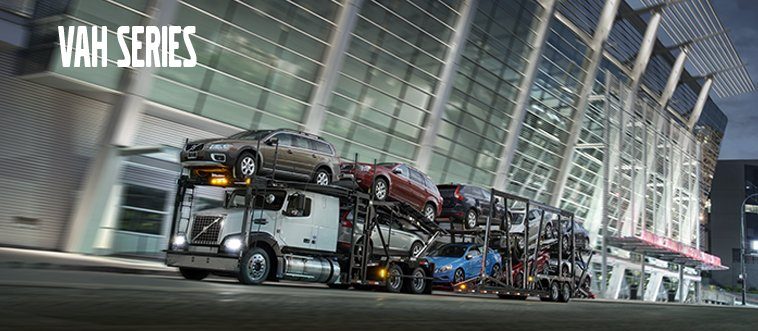 If you've ever had a car shipped, there's a good chance it was a Volvo VAH that did the hauling.  Last week Volvo celebrated the sale and delivery of their 1000th auto transport vehicle in the North American market.  That number may not seem all that impressive at first glance, however when you consider that the VAH auto transport model was just recently released in March of 2011, you'll have a better idea of how popular these trucks have become in the auto transport industry.
By working closely with major car shipping companies, Volvo has incorporated many new design features that were designed to improve efficiency, safety, payload capacity, tighter turning radius, driver productivity, and easier loading and unloading.  These trucks carry up to 11 vehicles per load, and have two different model configurations, the VAH 200, and the VAH 430, the latter includes a sleeper for longer distance delivery routes.
Congrats to Volvo, here at Ship A Car Direct we certainly appreciate new designs that improve auto transport performance and efficiency.  We hope to see more and more of the beauties on the road.   Click here to see Volvo's official press release. 
Frequently Asked Questions
Honest Answers to Your Car Shipping Questions
We're Loved by Customers
See Reviews by Our Verified Buyers!