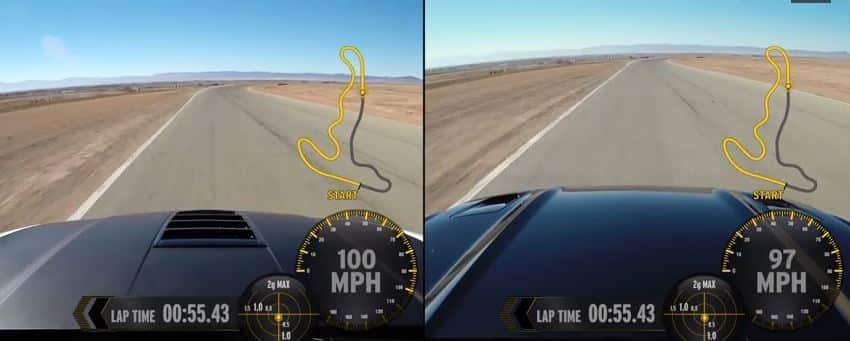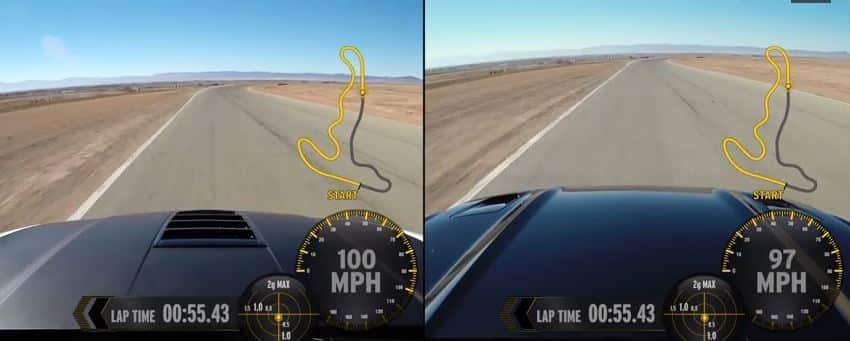 There is just something indescribably awesome about sitting behind the wheel of a muscle car.  Feeling the engine respond to the throttle with a deep roar inevitably brings a smile to the face, and even a tear to the eye.  Among classic muscle cars rivalries, it doesn't get much bigger than that of the Chevy Camaro vs. the Ford Mustang.
This month on MotorTrends Head 2 Head, Carlos Lago compares the two and offers his person thoughts on which model is better.  See video below, or read the full article here.  (note, both cars had been upgraded with their respective performance packs).
Here's a brief summary:
Acceleration:  Both tied at 4.4 seconds, with the Mustang just slightly beating the Camaro in the quarter mile.
Brakes:  The Camaro beat the Mustang in 60-0 braking.
Comfort:  Lago preferred the interior and comfort of the Mustang over the Camaro, noting that it seemed to have an upgraded interior.
Control:  Lago described the Camaro as being better in traction and cornering.
Summary:  Camaro WINS!
When it comes to car shipping however, no matter what car you drive, you'll end up the winner if you choose Ship A Car Direct.  We are the most trusted car shipper because of our Iron-Clad, Damage Free Guarantee. We carefully screen every carrier, making sure they're well-rated, fully insured, and fully prepared to take care of you and your car. Call Today For A Free Quote 866-221-1664
Frequently Asked Questions
Honest Answers to Your Car Shipping Questions
We're Loved by Customers
See Reviews by Our Verified Buyers!