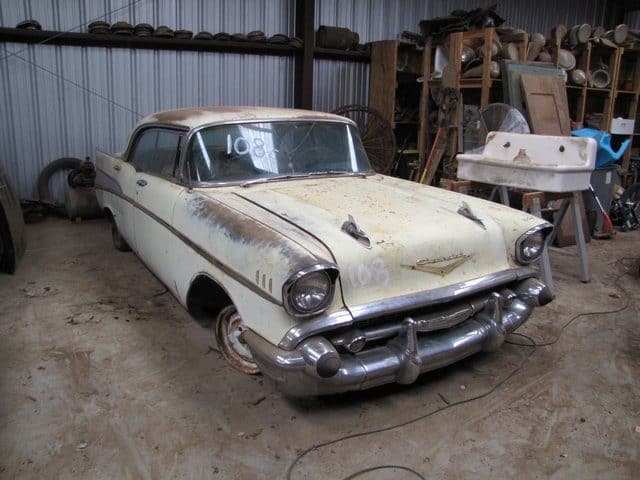 Over 220 vintage vehicles from the 30's 40's and 50's will hit the auction block on June 7th, 2014 in Enid Oklahoma, from what is being called the Jordan Collection.
According to VanDerBrink Auctions, the collection was owned by Oliver Jordan, who kept the vehicles hidden from almost everyone, especially the government.  He was a fervent believer that no one had the right to tell him what to do with his life, business, or his cars. Both Oliver and his wife Ruby have now passed away, and now the family is now offering this amazing collection at auction to the highest bidder.
There are many rare finds in this collection including a 1936 Cord, a supercharged 1937 Cord, and a 1939 all Aluminum Lincoln 7 passenger Sedan.
Other desirable autos that are sure to excite car collectors are two1942 "blackout specials" – a Ford and a Chevy.  When these vehicles were made, the government had put restrictions on the use of ornamental shiny metal parts.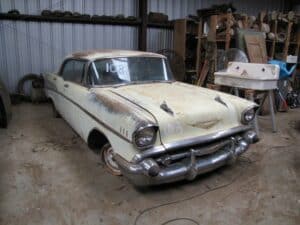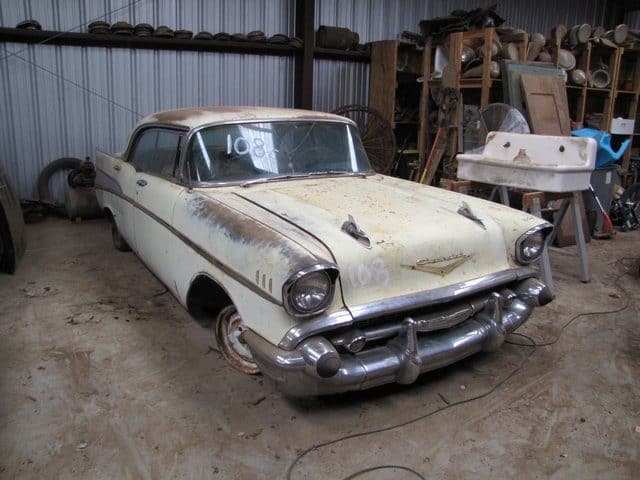 Everything will be sold at auction at no reserve, not just the vehicles, but
hundreds of collector parts from the 1930's and 1940's.   Ford, Chevy, Olds, Cadillac, Cord, Chrysler, Studebaker, included.
Click here to see the amazing pics from this collection and to find out more about the auction.
Frequently Asked Questions
Honest Answers to Your Car Shipping Questions
We're Loved by Customers
See Reviews by Our Verified Buyers!