Whether relocating to another state or selling a car to someone across the country, there are various reasons someone may need to move their car across a long distance. Luckily, there are several options for transporting a car to its final destination.
Many people assume that simply driving the car is the most affordable and convenient option; however, shipping your car can save you time, money, and stress in the long run. Let's take a look at why shipping your vehicle may be the best option when transporting it across the country.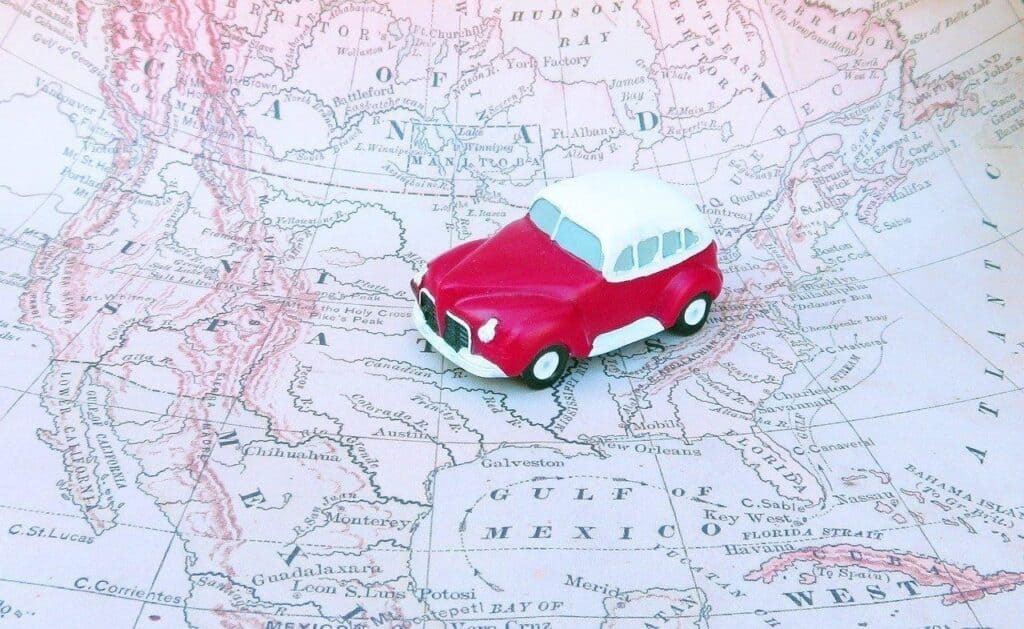 Benefits of Shipping Your Car
1. Save Time
Shipping your car is one way you can save time and not worry about missing any days at work; driving the car long distances may require days off that you do not have at your disposal. Shipping your vehicle also gives you more time to focus on other tasks, which is especially important during a long distance move.
2. Save Money
Shipping your vehicle can be a great option for moving it from one state to another when it comes to costs. Many people assume that using a transport company to move their vehicle is an expensive ordeal. This is not entirely true; with in-depth research, you can get some reasonable prices enabling you to save substantially.
When driving your car from one state to another, there are unforeseen costs you should consider. Depending on the distance you need to cover, it may take you a couple of days to get to your destination. That means you will also need to consider other expenses like food, accommodation, and the amount of fuel you will need to get to your location. Depending on how far you are driving, these extra costs can quickly add up and cause you to go over your budget.
In addition to these costs, you should factor in repair and maintenance for your car as well. Covering long distances may add stress to your vehicle, incurring extra expenses like repairs, oil changes, or tire rotations. Shipping your car allows you to dodge all of these expenses and alleviate a great deal of stress.
3. Convenience
When moving your car from one location to another, you'll likely want the process to be as convenient as possible - and having professionals handle this process will be the most convenient option. Rather than worrying about long drives, you can rely on a company to do the hard work for you while you focus on your more important tasks.
A reputable car shipping company saves you a lot of planning and stress. They understand the entire process of moving your vehicle from one state to another and ensure it gets delivered in good condition. Most companies will take full responsibility for any damages, as well, so you can have peace of mind during the process.
4. Safety
Many things have changed since coronavirus came into play. Companies and individuals have had to adjust how they do things. With the existence of the COVID-19, driving cars from state to state may not be the safest way to handle the situation since it increases your chances of catching the disease. To avoid exposing yourself to such conditions, shipping your vehicle remains the best alternative.
As already established, driving your car longer distances means you may have to drive long hours. With many hours behind the wheel, you increase the danger of falling asleep and causing an accident. According to NHTSA, drowsy driving claimed 795 lives in 2017. Using the services of a professional car shipper minimizes these risks and guarantees your safety.
When choosing a car shipping company, make sure you hire insured professionals that offer protection of your car. The transport company should have insurance options; find out what the transport company covers and what happens in cases where the vehicle is damaged or stolen during transit. Reputable transportation companies often take full responsibility for moving your car. In case of any damages or loss of your vehicle, the transportation company should have you covered, whereas any damages incurred driving the car yourself will be at your own expense.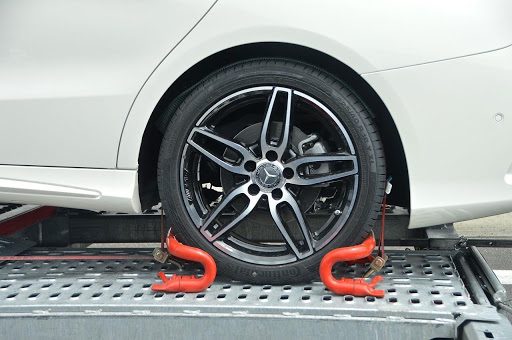 What Is The Cheapest Way To Ship A Car?
When you have decided to ship your car, you will want to research your options to select the plan and price that's right for you. Be sure to choose a plan that fits within your budget but still ensures the safety of your vehicle. Consider whether you want open transport or enclosed transport. Using an open carrier is much cheaper than the enclosed transport option, but your car is more likely to be exposed to inclement weather. For classic or luxury vehicles, using an enclosed carrier is more protective and worth the extra money.
You can also look into using a terminal-to-terminal shipping process. You won't get the privilege of pickup and delivery to your desired destinations, but it can be more cost effective. On the contrary, saving time and avoiding extra stress may be worth paying a little more for delivery.
You'll also want to be aware of the time of the year that you are shipping your car, as there are high and low cost seasons. If your timing is flexible, you can plan for the low seasons when costs are cheaper. Also look for any coupons or discounts available prior to scheduling the shipment.
Auto transport carriers are licensed to transport vehicles and not household goods or other personal belongings. If the weight of your car exceeds the allowance they set for your make and model, it will add extra fees to your overall cost. To avoid paying extra for shipping your vehicle, get rid of any added weight, such as personal belongings or reducing the amount of gas in the tank.
How Much Does It Typically Cost To Ship A Car?
The cost to ship your car can greatly vary, and individual factors affect how much you pay for shipping your vehicle. The expense of shipping your car depends on the following elements:
• Size of vehicle
The size of your vehicle determines how much you pay for shipping it. The price of a two-door coupe and a four-door extended SUV differ significantly. Do research on your type of car beforehand so that you can get a general idea of how much it will cost.
• Distance
The distance you are moving your vehicle also differs. The majority of shippers charge the distance to be covered per mile. It can be as little as $0.40 per mile to $1 per mile. If you are to cover 1,000 miles, your average cost will be $750, and the cost goes up with the mileage. When crossing international borders, the price will be more than when moving between nearby states.
• Pick-up location
Your pickup location affects the overall price. Many people would want their cars delivered at their doorsteps, which is more viable if you are not working with a tight budget. When you want to save substantially on shipping your vehicle, opt for picking the car up yourself and look to see if any nearby locations are cheaper than others.
• Type of vehicle
Car shipping companies deal with different vehicles. Some only deal with high-end cars, while others work with all types of cars. Shipping a high-end car is more expensive than shipping an ordinary vehicle, and you'll want to spend extra on insurance as well.
What Are Some Tips To Know Before Shipping My Car?
When you are shipping your car, you need to consider specific tips to make the process hassle-free. Before handing over your car keys to any shipping company, make sure you think about the following:
1. Research
Research is crucial when seeking high-quality service at reasonable prices. Ensure that you do thorough research about the companies you are interested in for shipping your car. Talk to previous clients and check out their online reviews to know what you are getting yourself into. Look at their reviews on reliable sites like Yelp or the Better Business Bureau.
2. Service provider's insurance
You need to hire a well-established auto transport company that offers adequate insurance coverage. A trustworthy company will provide you with a copy of their carrier's insurance for you to have peace of mind.
3. Prep the vehicle
Prepping the vehicle includes ensuring it is in good condition, especially if it will need to be picked up in a remote location. Reduce the amount of gas in the tank, get rid of all personal items from the vehicle, and take pictures of the vehicle for comparison after delivery.
4. Availability for pickup or delivery
It is essential to be on-site for pickup and delivery. Once you receive your car upon delivery, immediately identify any issues it may have that were not previously there. In the event of any damages, provide before and after photos to the company and make sure to file a claim.
5. Ask questions
Once you have identified a suitable auto transportation company, do not shy away from asking questions. Ask any and all relevant questions so that you know what to expect from the shipment. Find out more about the company's reputation and experience to see whether you are getting excellent services.
In the end, using a shipper to move your car from one state to another gives you peace of mind, knowing experts are handling the operation. As long as you do your research, confirm all expenses up front, and know that low prices do not guarantee quality services, shipping your car can be a stress free and cost-effective option.
Frequently Asked Questions
Honest Answers to Your Car Shipping Questions
We're Loved by Customers
See Reviews by Our Verified Buyers!