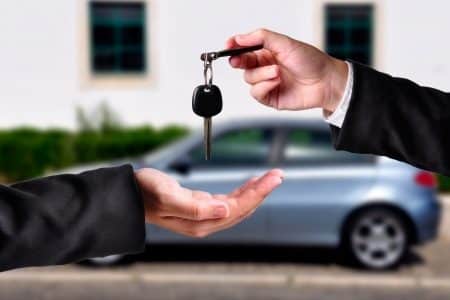 A recent study offered the exact same Nissan Altima for sale in Southern California.  The purchase prices ranged from 20K to 26K, the savvy car buyers saving more that 5K!  Those who paid the most walked into the dealership without having done any research or prices comparisons.
If you are shopping for a new or used car, here some tips that we hope will help you get the best deal possible.
1.  Expand your search.  Car shipping is easier and more affordable than you might think, so don't be afraid to look past that 150 mile radius for a good price.  (Yes, yes, we are a bit biased towards this tip)...
2.  Research actual pricing using online tools such as TrueCar, and Kelly Blue Book.  Make a note of the lowest price point that you see for that make and model you are interested in.
3.  E-mail the dealerships that have your desired vehicle in stock, and ask them if they can beat that low price point, or give their best price quote.
4.  Take the lowest quote you receive back, and send another round of e-mails asking if anyone of them can beat your lowest bid.
5. Contact the sales manager who provided that lowest quote, and confirm that the price quoted is the "out the door price" - with other other fees or costs tacked on later.
Other Helpful Car Buying Tips:
Don't be persuaded to pay more because of dealership promises to stand by their vehicles.  The truth is, most reputable dealerships have service centers because they add another profit center for the business.
Don't offer your current vehicle as trade-in.  Even though it offers a level of convenience, almost always you will get more for your vehicle by selling it directly.
Don't get emotionally attached.  No matter how perfectly suited a vehicle may seem, there are always going to be hundreds more just like it for sale at any given time.
Don't be in a hurry.  Take your time to shop around and don't buy into any sales pressure or urgency tactics.
Focus on the total sales price, NOT the monthly payment.   You'll end up paying thousands more due to higher interest rates in order to save just a few dollars on the monthly payment.
When you finally find the right vehicle, we are happy and eager to answer any questions you may have about Vehicle Transportation!  866-221-1664
Frequently Asked Questions
Honest Answers to Your Car Shipping Questions
We're Loved by Customers
See Reviews by Our Verified Buyers!