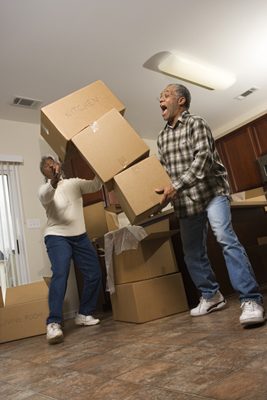 Whether you are relocating for a job, a spouse's job, to be closer to family or just because you need a major life change, managing a move can be stressful and overwhelming. But there is also a lot to look forward to.  Moving to a new city or town brings with it new opportunities and a chance to get to know new people.
With all the hussle and bussle going on during the moving process, its easy to overlook an important part of the process.  How to transport your vehicles to your new destination?
There is good news! # 1. Safe-Direct Car shipping is here to help, and #2. You don't need to schedule car transport months or even weeks in advance.
One of the most common questions we get asked by families on the move is if they can load up their vehicle with boxes before it is transported.   The official answer is no.  Normally carries to NOT accept any additional items inside the vehicles during shipment.  There are strict laws in place regarding total vehicle weight, and the car transport company is responsible for tickets and fines if their transport vehicle comes in overweight.  However, there are some carriers that for en extra fee will allow some items to be shipped inside the vehicle.  If you want some items shipped inside your vehicle, talk to your driver, and see if you can come to an acceptable arrangement.  As a general rule, don't load up your vehicle with boxes BEFORE, you talk to your carrier.

We have a great reputation and a lot of positive reviews and testimonials. Do a bit of searching online, and it wont be hard to find information about us, and our satisfied customers.
We have a huge network of only the best car transport companies.  It is very HARD for a carrier to get on our list, and very EASY to be removed. We'll give you several options and help you choose the one that is right for your budget, car and relocation plans.   Car damage during the moving process is rare, but if it does happen we've got your back.  Our carriers will pay 100% for any damage, or we pay.
You've got enough to worry about when moving the contents of your home, let us remove the worry and hassle of getting your vehicles to your new home.
Before you know it, you'll be settled into your new home, and can start planning something a little more fun, like a BBQ with the new neighbors.
Get a free quote, chat online, or call us today!

Frequently Asked Questions
Honest Answers to Your Car Shipping Questions
We're Loved by Customers
See Reviews by Our Verified Buyers!