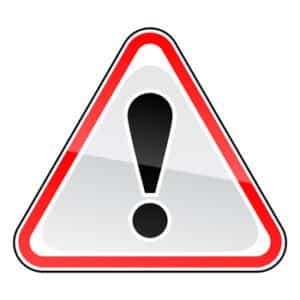 In spite of improved customer awareness and the availability of information to protect consumers, fraud still exists. Each year, consumers pay billions of dollars for commercial fraud, most of which were avoidable had they considered the most commonly used fraudulent practices. Although fraud in the auto transport industry is rare, it is best not to take any chances, especially considering that cars are high-value assets. To avoid loss, theft, damage and unnecessary expense associated with scams, keep these red flags of car shipping fraud in mind:
No Business Address, License, Or Established Identity
One of the most common red flags of car shipping fraud is the lack of an established identity.  A simple online search for the business name should identify the business on various listing and review sites.  An established website filled with helpful content, FAQ's, Videos, and contact info, is a solid indication that you are dealing with an established business.  You should also verify the business with reputable business review sites like the Better Business Bureau, and Transport Reviews.com.
Unable To Reach Customer Service Or Get Answers
Any reputable car shipping company will be immediately accessible to its clients. If you dial the company phone number and your call is rejected, ignored or if the person on the other end of the line fails to answer your questions about how the auto transport process works, you should avoid this company. A reliable company should be able to provide you with all the necessary information you need regarding any transaction you may make with them.
Payment Upfront Prior to Providing the Service.
Beware of car moving companies that require a significant amount as a deposit for their service. You may also want to avoid companies that require payments to be made through Western Union and other money transfer services that make the recipient hard to trace.
The Car Shipping Company Fails to Provide A Detailed Agreement.
Another way to spot a red flag of car shipping fraud is the company's refusal or failure to provide a quote or a detailed agreement. The quote should include the type of vehicle being shipped, the origin and destination of the shipment, the type of carrier (open or closed) that will be used, and other related details.
No Inspection or "bill of lading"
Another red flag is if the driver does not require or initiate an inspection of your vehicle.   When the carrier arrives for pickup, they should initiate a vehicle inspection and fill out a report called a "bill of lading".  They take note of any existing damage to the vehicle before shipment.  You will inspect your vehicle upon delivery, and if all is well, you sign that bill of lading to release the truck from any liability.
Frequently Asked Questions
Honest Answers to Your Car Shipping Questions
We're Loved by Customers
See Reviews by Our Verified Buyers!