If you are unfamiliar to the auto transport industry, you are not alone. Luckily, there are folks who have gone before you and can confirm it can be done without issue!
One of the most common confessions we hear when we speak to new customers is that they have never shipped a car before but have read a bunch of horror stories on-line. But the truth is that thousands of cars are successfully shipped each week, from many different auto transport companies, - the success stories just don't tend to get posted.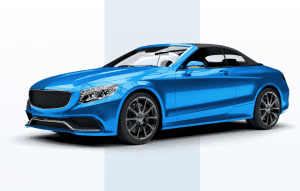 Here is what one of our actual customers had to say about her experience:
Safe-Direct was our broker (organizes the shipment initially) and C&D Auto Transport was our carrier (truck who drove our car across the country): 
These days, we all don't have a lot of change laying around so $795 to ship a car was a gamble to us and we're glad it paid off. Out of the dozens of quotes I received, Safe-Direct gave me one of the cheapest quotes. I read numerous reviews about auto transport brokers & carriers before choosing Safe-Direct (the broker). 
At one point, I had high hopes for a website called U-Ship.com, but it was confusing and the quotes were much higher. Other reviewers of U-Ship noted that the website charged brokers/carriers too much, which made customer's final costs high. So I wouldn't use U-Ship, just pick up the phone and call Safe-Direct directly. 
Anyways, I chose Safe-Direct because the emails from Jason were very clear and helpful. One of his emails included links to informational, short youtube clips about shipping a car from Safe-Direct's owner. I watched them all in a matter of minutes, and most of my questions were answered by the videos. 
I called Jason's direct line and he was very helpful. I wanted the car to be picked up on the May 25th (hooray, it was picked up by the carrier on May 25th). But I didn't want it to be delivered to our destination until we arrived on June 4th (about ten days later). Both Jason and the carrier's dispatch assured me it shouldn't be a problem. 
When our car was picked up by C&D, I overheard the driver saying that they were going to be at the destination on Wednesday, May 30th. So it was going to take just five short days to go from CA to FL. So as long as your car is picked up, it seems like they ship cars very fast. 
We flew into FL late night on June 4th and rented a car for one day. The neighborhood where we were staying had small, windy roads and we didn't want to wait in some parking lot for the delivery so we decided to meet them instead. The next day we met C&D outside of their yard in Miami where our car was probably stored for a couple days. We handed over the cashiers check for $600 (the rest of the total balance; $200 ish was paid via credit card to Safe-Direct at the time of booking) and we got our car & key. The car turned on perfectly and has been driving just fine. 
Here are some tips: 
-Watch all the videos Safe-Direct sends you 
-When Jason or whomever sends you a secured link in a quote email, make sure you fill it out immediately in order to get set up with a carrier. 
-For the pickup, try a big parking lot if your neighborhood's roads are small. We chose what we thought was a big parking lot, but the turn into the lot was deemed difficult by the driver. So the carrier just stopped on Ocean blvd (not too busy of a 2 lane road) blocking one of the lanes and loaded the car from there. It was not much of a problem and they were finished loading within ten minutes. 
-We had an air bed mattress and a small box in our trunk. The driver didn't open our trunk upon pick up and it was all there upon delivery. 
-Try to have just a tiny amount of gas in the tank upon pickup. The lighter the car is, the better it is for the carrier. 
-However, upon delivery make sure you map out a nearby gas station to fill up ahead of time. 
-Keep in contact with the carrier company. Make sure you have several phone numbers for them. We spoke and texted with Yoe (she was like the dispatch for C&D - carrier company). We were always able to reach her on her cell. We updated her a few days before, the day before, and the day of our arrival and desired "delivery time." 
-Unfortunately, you won't be able to have your car picked up and delivered at an airport, so plan on renting a car or arranging other transportation if you are flying and will be shipping your car. 
-I was most unsure about C&D, the carrier, since they had a few negative reviews online. However, everything turned out fine. So try not to worry. 
-Write a review when all is said and done 🙂 
I would highly recommend both the Safe-Direct and C&D Auto Transportation companies based on my experience. They both delivered on their promises and we paid what we were quoted. Best wishes! 
Thanks for the helpful feedback, Pamela! That should help calm some first-time fears. But if you still have questions, like Pamela said, "...just pick up the phone and call Safe-Direct...!"

Frequently Asked Questions
Honest Answers to Your Car Shipping Questions
We're Loved by Customers
See Reviews by Our Verified Buyers!