In 2019, the average new vehicle costs more than $36,000 a year, and when you spend that much on a car, you want it to last as long as possible.
It's not uncommon for modern cars to run for more than a decade with only basic maintenance. As long as you repair worn out parts like tires, brake pads, and batteries, you can help your car run for many years after you buy it.
On the other hand, some cars won't last as long as others with minimal attention. They may suffer from various mechanical issues that can be costly even with warranty coverage.
Ultimately, you want to purchase a car with a reliable reputation if you want it to last a long time. In this guide, we'll look at a few of the most historically reliable car brands and why they stand apart from the crowd for superior build quality.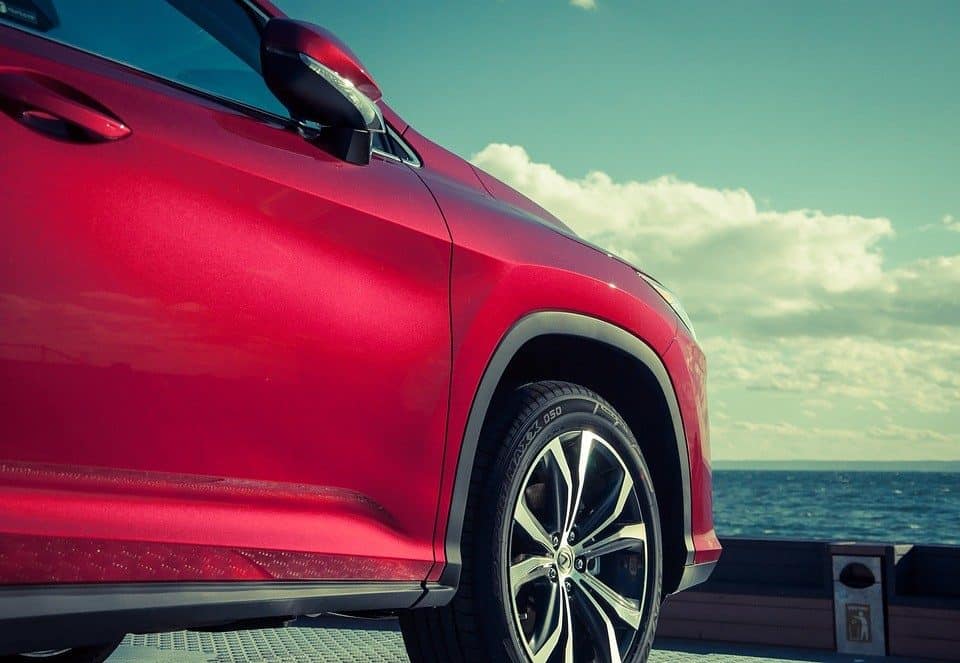 Lexus
According to the recent studies, Lexus is the most reliable car brand in America which isn't surprising because, during production for Lexus cars, no problem is too small to fix.
When teams build Lexus cars, they consider every detail. They comply with a strong commitment to excellence that shows in each Lexus's build quality.
In 2018, Lexus won the JD Dependability award which accounts for the amount of problems car owners report. Lexus has won this award for 7 years in a row as the most dependable car brand in the United States, with 99 reported problems per 100 vehicles sold. This sounds like a lot, but the average number of reported problems was 142 with some brands going as high as 192 problems per 100 vehicles.
Even if you buy a used Lexus, you're sure to get plenty of good years before it's time to upgrade. Their most reliable model is the Lexus GX, offering supreme luxury in a safe, streamlined package.
Toyota
In the same studies that tout Lexus as the most reliable car brand in America, Toyota placed second. It makes sense because Toyota and Lexus share many of the same manufacturing resources.
For decades, Toyota has been one of the most reliable car brands in the world. Experts say Toyota is consistently reliable because they update their cars frequently and address all issues because no problem is too small for Toyota to fix.
When Toyota upgrades its products, they keep it simple. They don't change too many features at once or introduce hefty redesigns that could impact their long-term performance.
The price to reliability ratio for Toyotas is incredible. Most people can't believe their Toyota will last more than a decade given its remarkably reasonable price tag even right off the lot.
The Lexus GX slightly edges out Toyota's models for the most reliable car, but the Toyota Prius C comes in a close second place. Newer Toyotas, including the Toyota Prius Prime and the Toyota Corolla, are equally reliable, lasting more than a decade with basic maintenance care.
Mazda
Unlike Toyota and Lexus, Mazda is one of Japan's smallest automotive manufacturers. Since their inception, they've had a reputation for bringing new ideas to the table and releasing unique products.
They're also one of the most reliable car brands you can buy. They rank behind Lexus and Toyota in report rankings, but their five-year cost of ownership is much lower. Mazda vehicles are incredibly reliable, and you won't pay a ton of money in repairs during your first years of ownership.
Think of it this way: Mazda is a much smaller company than Toyota or Lexus. They don't have the resources to make up for mistakes the same way as their larger competitors. Each car they manufacture must be innovative and reliable to compete with other brands.
Mazda sticks with ideas they trust and improves them as much as possible before they make changes. To Mazda, making unnecessary changes is a great way to introduce problems and negatively impact a car's long-term performance.
The new CX-3 SUV crossover is one of Mazda's most reliable models. It features premium interiors and spacious storage compartments, offering everything you love about a Mazda in a vehicle you can trust to go the distance.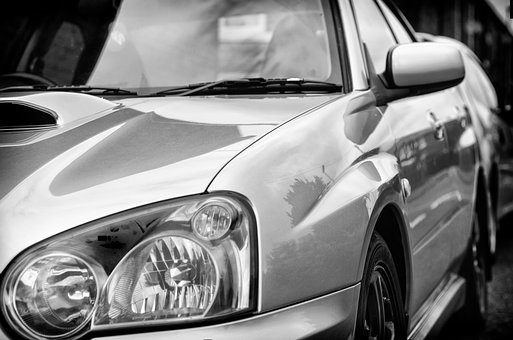 Subaru
No list of historically reliable car brands would be complete without Subaru. If you've ever owned a Subaru, you know what we mean when we say repairs are rare for these vehicles.
The major components in Subaru vehicles are that they are made with the highest quality materials using exceptional attention to detail. Your engine transmission, differentials, and 4-wheel drive system won't need as much attention with a Subaru overtime as they will with some other car brands.
It's not far-fetched to expect your new Subaru to be a "200,000+ mile vehicle." It'll need quality, routine maintenance, but if you provide the right level of care, you can use your Subaru for many years without a lot of expensive repairs.
The Subaru Legacy has been one of the most popular cars of its kind in America for decades, and for good reason. Since it launched in 1990, it's steadily improved with each new release. This includes improved reliability, making it one of the longest lasting car models you can buy.
Kia
When Kia first started, they didn't have a great reputation, and most people bought Kia for their affordable price tags and manageable sizes.
What began as a staple of rental car companies has evolved into one of America's most popular car brands, re-establishing Kia as one of the best choices for budget-friendly, reliable cars.
Seemingly overnight, Kia went from a typical budget brand to one of the best car manufacturers in its class.
Current reports rank Kia as the fifth most reliable car brand. It started with major changes in Kia's production process, and with years of practice and fine-tuning, they now produce vehicles that are sure to go the distance with adequate maintenance.
The Kia Rio, Kia's famous subcompact model, is one of the most reliable from their fleet. The most current model features beautiful interiors, spacious trunk space, and a user-friendly entertainment hub, complete with Apple CarPlay and Android Auto technology.
Infiniti
Japanese auto manufacturers believe mechanical parts should be reliable first and all other features come second. This philosophy is apparent in Infiniti latest models, along with Japan's famously reliable Toyota and Lexus manufacturers.
Infiniti cars are made with high-quality parts that require little maintenance to last. With basic care, most Infiniti models will last more than a decade with average use.
The best part of Infiniti cars is the way they marry high performance and reliability, and they have a sporty, fun feel most drivers love.
Used Infiniti models will surely have plenty of miles to go if you treat them properly. When you buy a new one off the lot, it'll come with one of Infiniti's exceptional warranties like a 4-year/60000-mile basic warranty and a 6-year/70000-mile powertrain warranty.
The warranty will depend on which model you choose and where you buy it. Right now, the 2019 Infiniti Q50 is the most reliable model they sell, available for a modest price compared to competitors in its class. For the price, you'll be hard-pressed to find a more reliable car with a more luxurious interior than the 2019 Infiniti Q50.
Audi
Moving away from Japanese car manufacturers, let's talk about Audi and their outstanding reputation for reliability.
When you think of Audi, you may picture a sporty car with tons of premium features, but did you know that few cars will last longer than an Audi?
Audi repairs may cost more than other vehicles because of limited parts availability in some countries. For example, fixing a German car in the United States typically cost more than an American car or Japanese car because they require imported parts.
Fortunately for Audi owners, repairs are rare. Audi parts are designed to last and will withstand many thousands of miles before they need maintenance. In fact, Audi currently stands as the most reliable European car manufacturer.
If you're going to buy an Audi, you can't go wrong with the Audi A3. The Audi A3 is a quintessential hatchback with high-performance scores and a remarkably comfortable interior.
Whether you buy a new Audi or used one from your local dealer, you can rest assured you'll get many years of use with basic maintenance and attention.
BMW
BMW doesn't have the longest history as a reliable car manufacturer. Many years ago, BMW was infamous for its reliability issues. In recent decades, BMW has put a stronger focus on creating reliable vehicles and as such, their most recent products are among the best on the market.
When you read about BMW repair rates, keep in mind most services calculate them based on the number of dealer service visits per the number of cars on the road. Modern-day BMWs have special technology that requires dealer assistance, swaying these rankings.
Think of it this way: you can take most Toyotas to a local mechanic for repairs, but the same shops might not be equipped for BMWs. These means more BMW owners take their cars to dealers for repairs than many other brands.
The BMW X3 is one of the German powerhouse's most reliable models. This car emphasizes sportiness and utility, creating a perfect combination of fun and practicality.
BMW X3 from as early as 2006 are still on the road and running without issue. The newest models from BMW are even more reliable, making them a great value if you want to save on repairs.
Mini
Who hasn't seen a Mini Cooper and thought they wanted one for themselves? They're some of the most recognizable cars on the road, and they have a reputation for their great gas mileage and unique design. However, did you know Mini brand cars require less maintenance than most?
When you buy a Mini, you won't need an oil change every few months like most cars. You can go up to two years before changing your oil and with an excellent 3-year warranty, you can take it to a Mini dealership for its first maintenance appointment.
Each Mini is reliable, and who can resist the Mini Convertible? It combines the brand's dependable reputation with an affordable, sporty design that's sure to turn heads on your next drive through town.
Hyundai
Like Kia, Hyundai's reputation for dependability didn't start off well in the United States. Over the past few years, changes to the Hyundai production process and improvement to the quality of their parts has made them one of the most reliable car manufacturers in 2019.
In fact, the 2019 Hyundai Kona ranks 1st out of 17 subcompact SUVs. It has plenty of features to offer too including all-wheel drive (on applicable models) and plush, luxury interiors.
Conclusion
Buying a new car is a big decision. Your choice may impact you for many years, so it's important to pick the right model.
When you buy a new car, reliability should be a defining factor. Paying for repairs should be a rare experience, and you should know your car will run properly whenever you need it, no questions asked.
Unfortunately, all cars need maintenance at some point during their lifetime. The brands in this guide are among the most historically reliable, but it's important to research your other options, too.
With standard maintenance and basic attention, your car should last many thousands of miles after you purchase it. Make sure you're getting the most out of your money and buy a car that's guaranteed to last.
Frequently Asked Questions
Honest Answers to Your Car Shipping Questions
We're Loved by Customers
See Reviews by Our Verified Buyers!