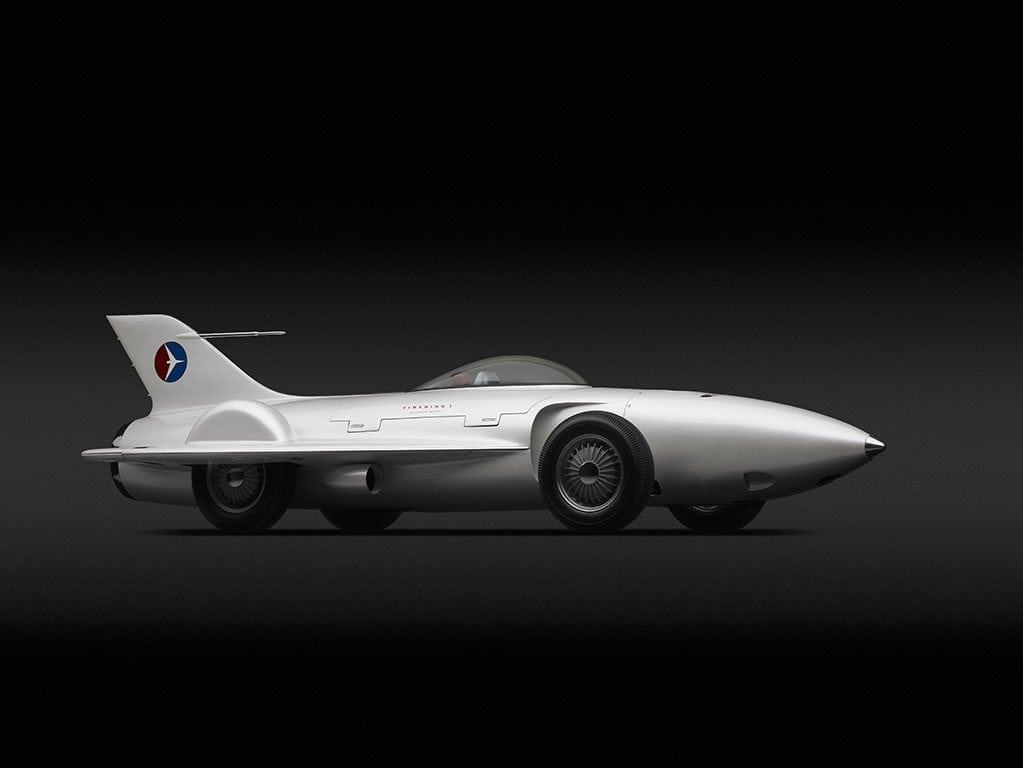 The High Museum of Art in Altanta, one of the leading art museums in the southeastern United States, has 17 of the most amazing concept cars ever designed on display from now until September 07,2014. These concept cars, were never intended for production but are the results of ideas dreamed up by designers. The "dream" represented by these cars was that of future possibilities and pushing the limits of imagination and design.
Some examples in this collection:
1953 General Motors Firebird XP-21.
The Firebird XP-21 was the first gas turbine-powered car built and tested in the United States. At the 1954 Motorama, General Motors made it clear this was a design study created to determine the practicality of the gas turbine for use in future vehicles.

BMW GINA Light Visionary Model, 2001
The GINA's shape could change through the use of flexible tensile fabric stretched over a moveable body frame of aluminum and flexible carbon fiber.
Norman Timbs Special, 1947

Mechanical engineer Norman Timbs created the Timbs Special for his personal use. This car graced the October 1949 cover of Motor Trend magazine, accompanied by a short article, "Home-Made Streamliner," a title that implied that anyone could make this car.

 Electric Egg (Paul Arzens L'Œuf électrique, 1942)
Designed under the duress of the German occupation of the city, L'Œuf électrique creatively responded to the period's shortages and rationing of petrol and other materials. It was equipped with only a single pedal and a steering wheel.
See the full collection and get more details here:  http://www.high.org/Art/Exhibitions/Dream-Cars.aspx
Frequently Asked Questions
Honest Answers to Your Car Shipping Questions
We're Loved by Customers
See Reviews by Our Verified Buyers!